"Cash for Life" was a scratch game that gave lucky winners $5,000 a week – every week – for life. And if you had that kinda money rolling in, you'd probably protect that investment…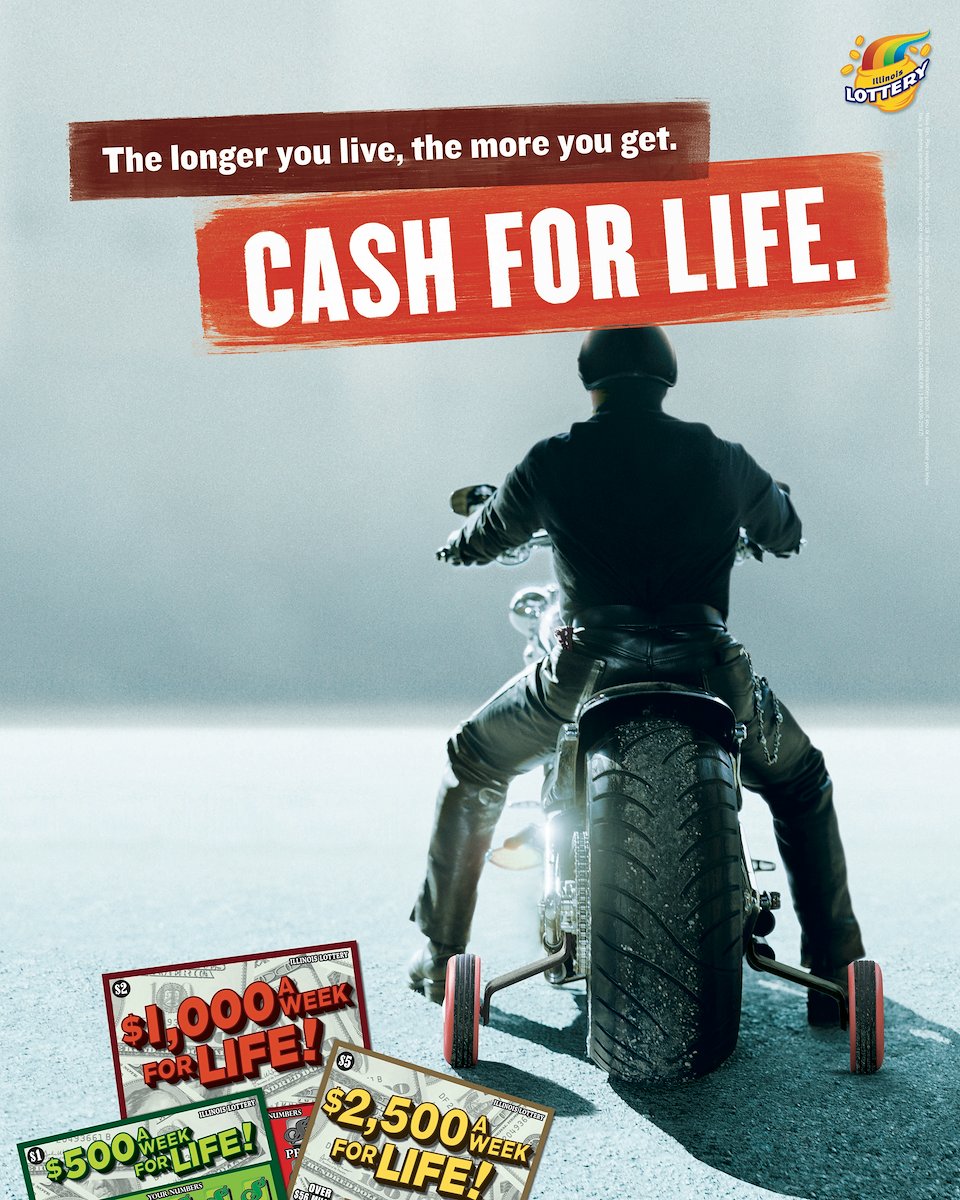 Print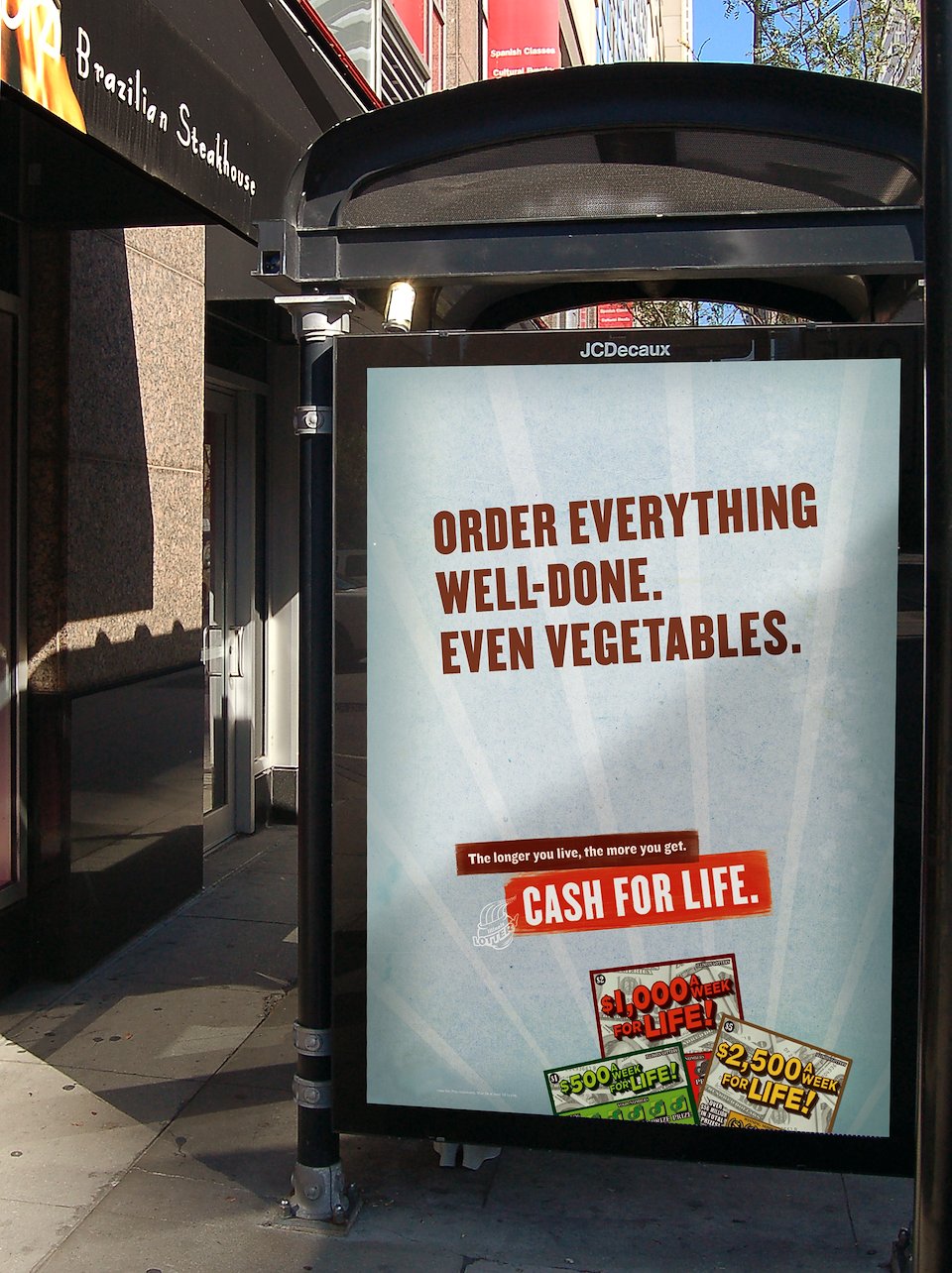 OOH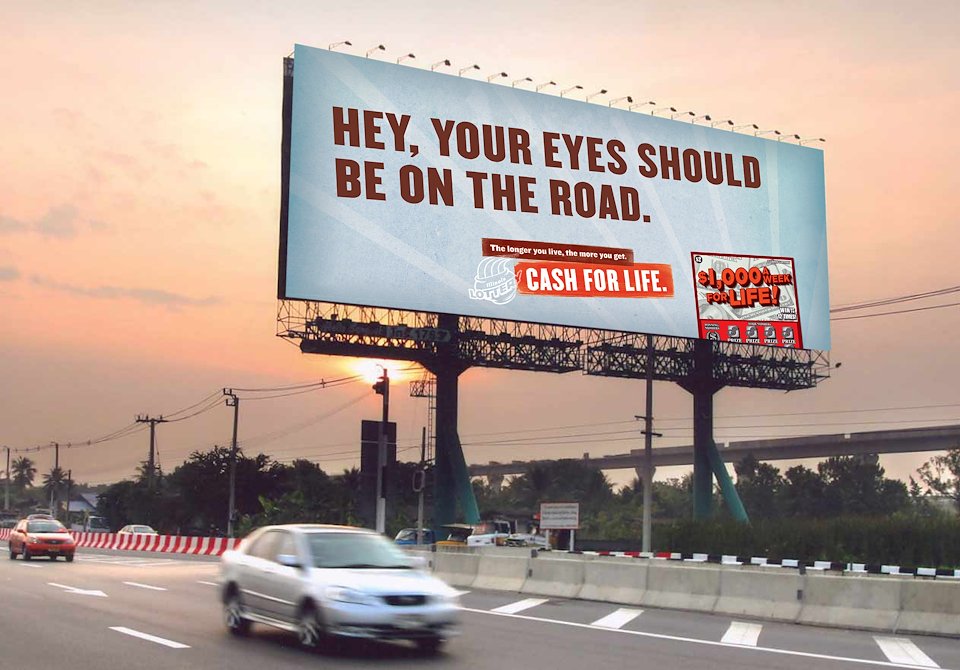 OOH
OOH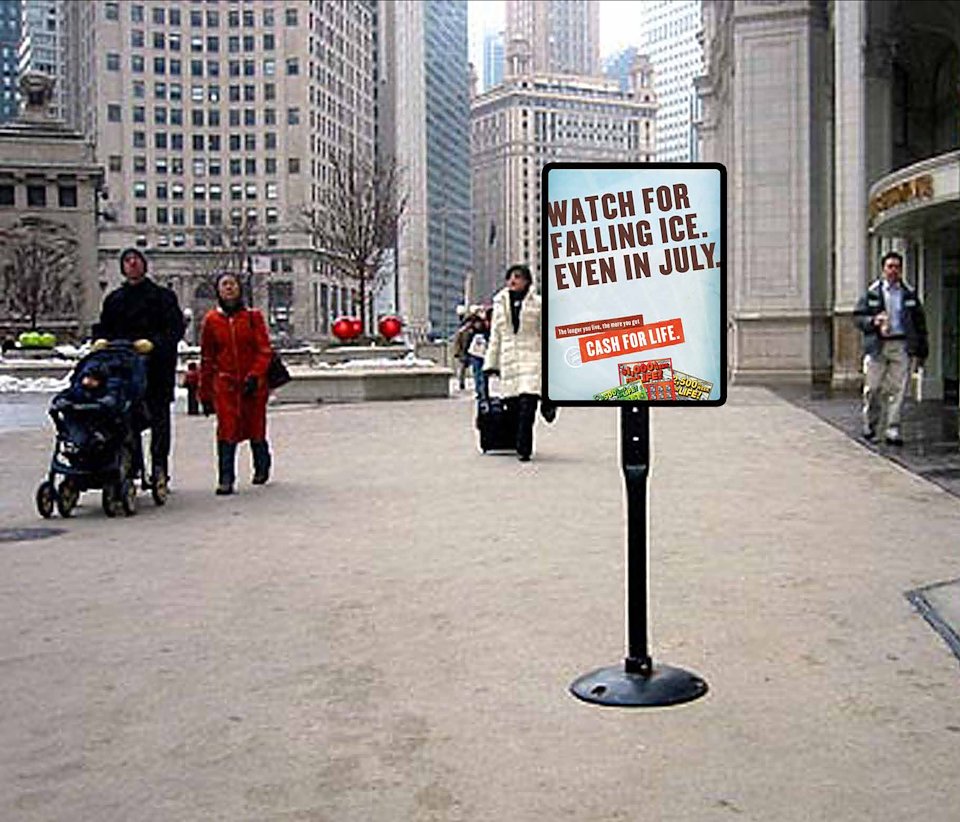 OOH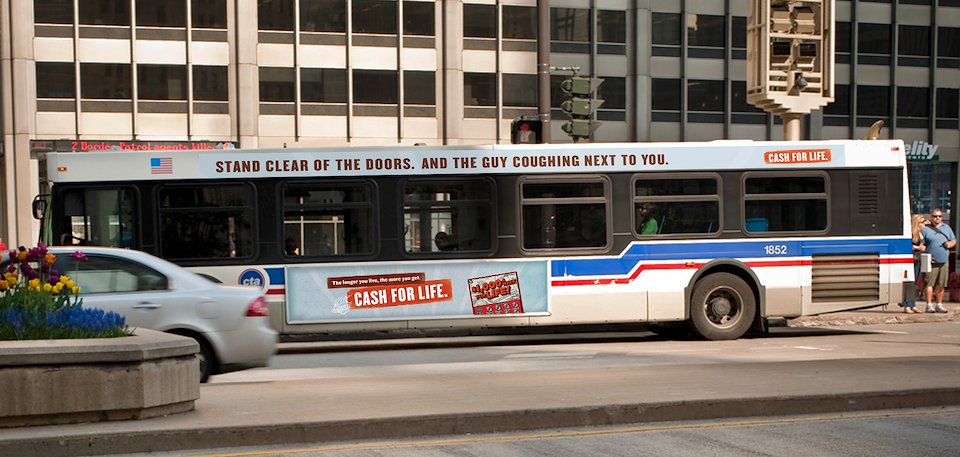 OOH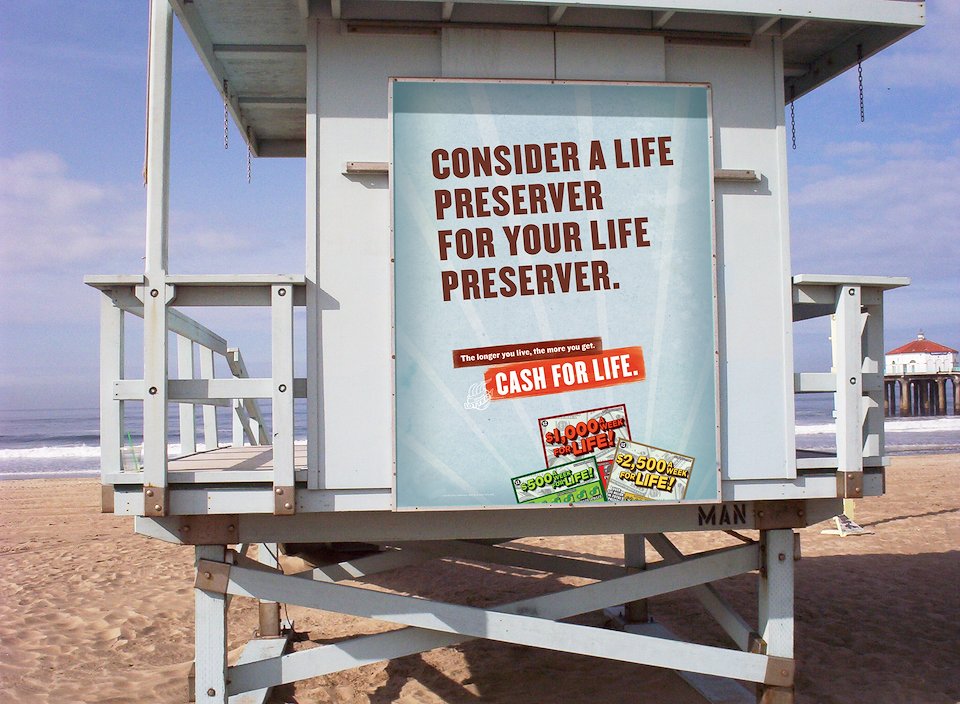 OOH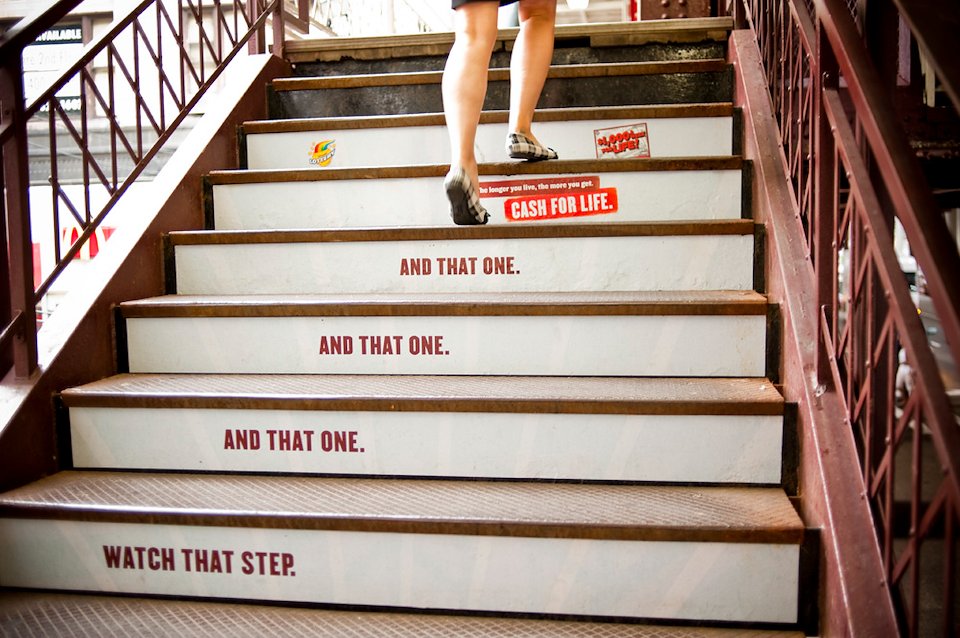 OOH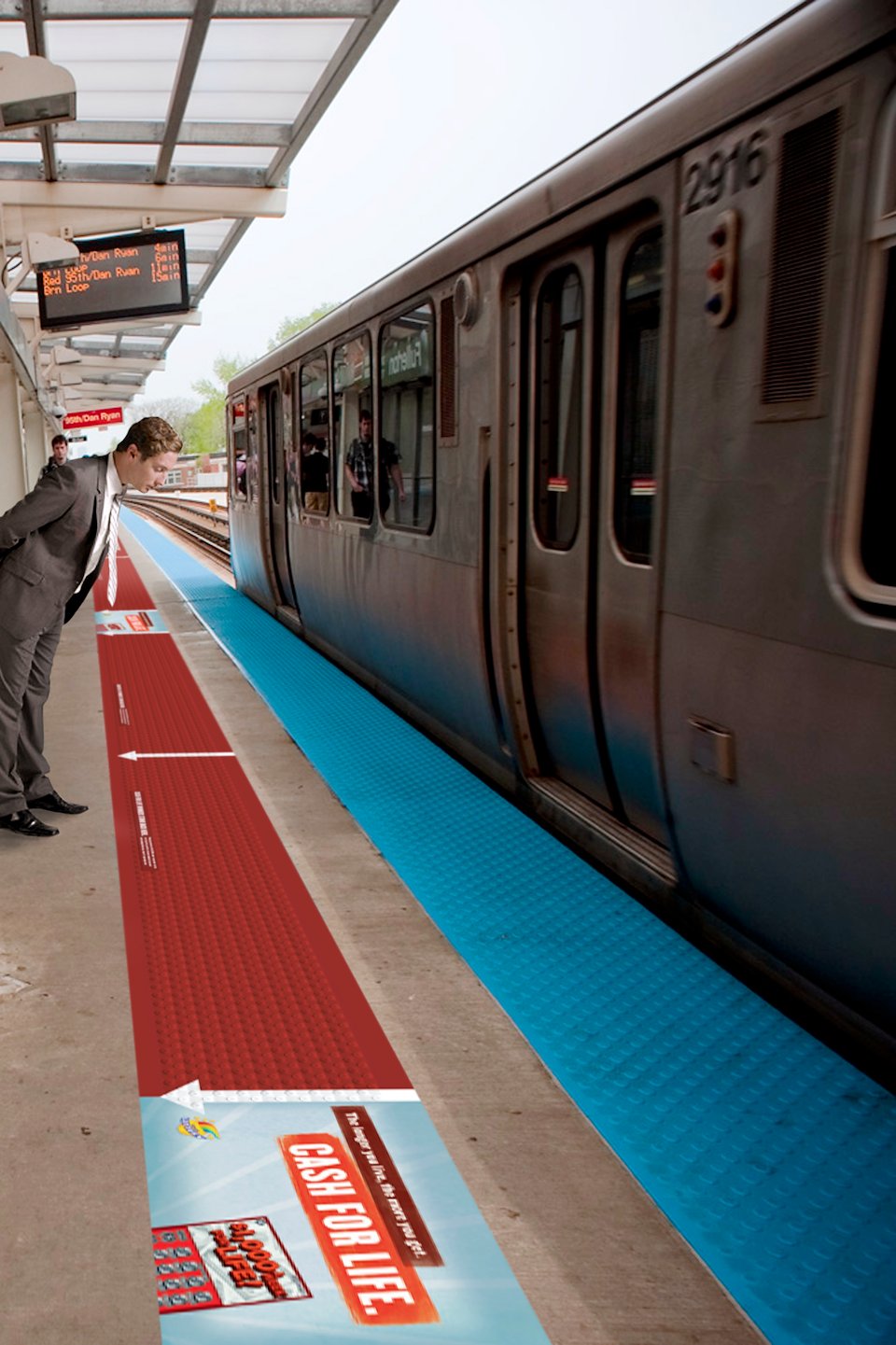 (OOH) Everyone knows the blue stripe on CTA platforms, warning you of the dangers of standing too close to the edge of the platform…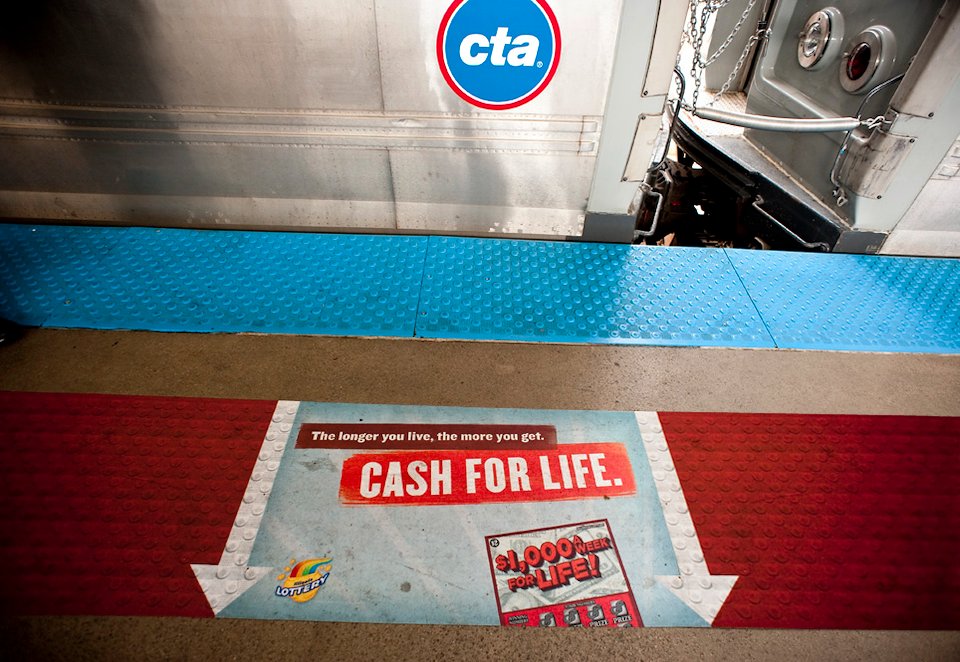 …but we wanted our "Cash for Life" winners to have an extra layer of protection.
Simply telling people the "Cash Spectacular" scratch game was awarding 7.6 MILLION prizes wasn't enough. We had to show them what 7.6 million looked like. And that's when things got a little hairy…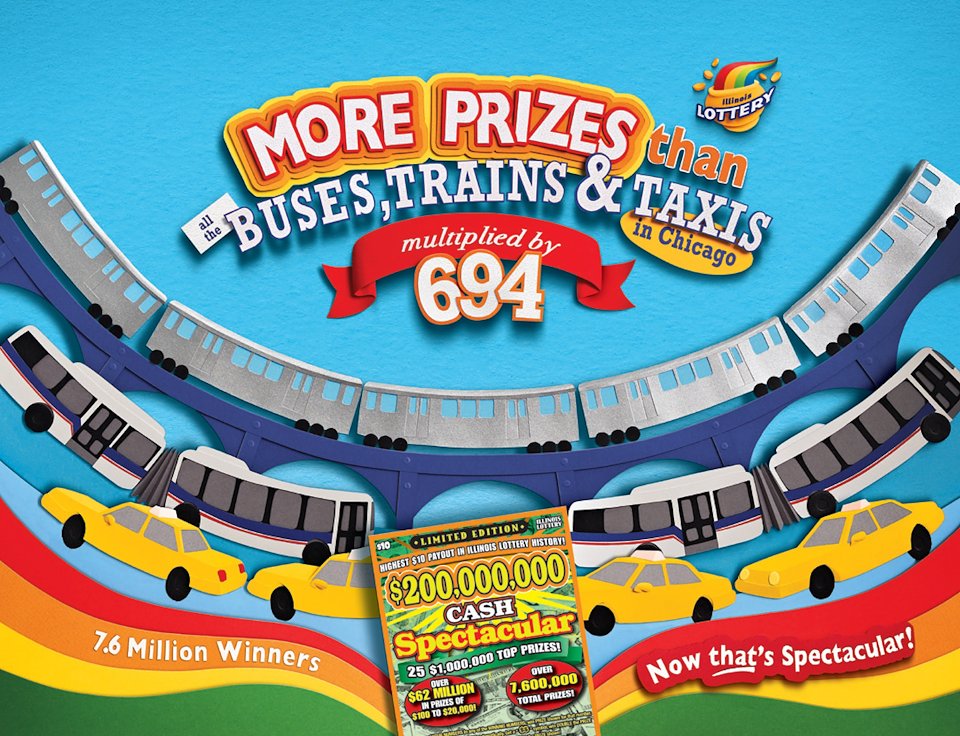 7.6 million prizes is a LOT of prizes for people to wrap their brains around. So we helped contextualize that number for our audience.
OOH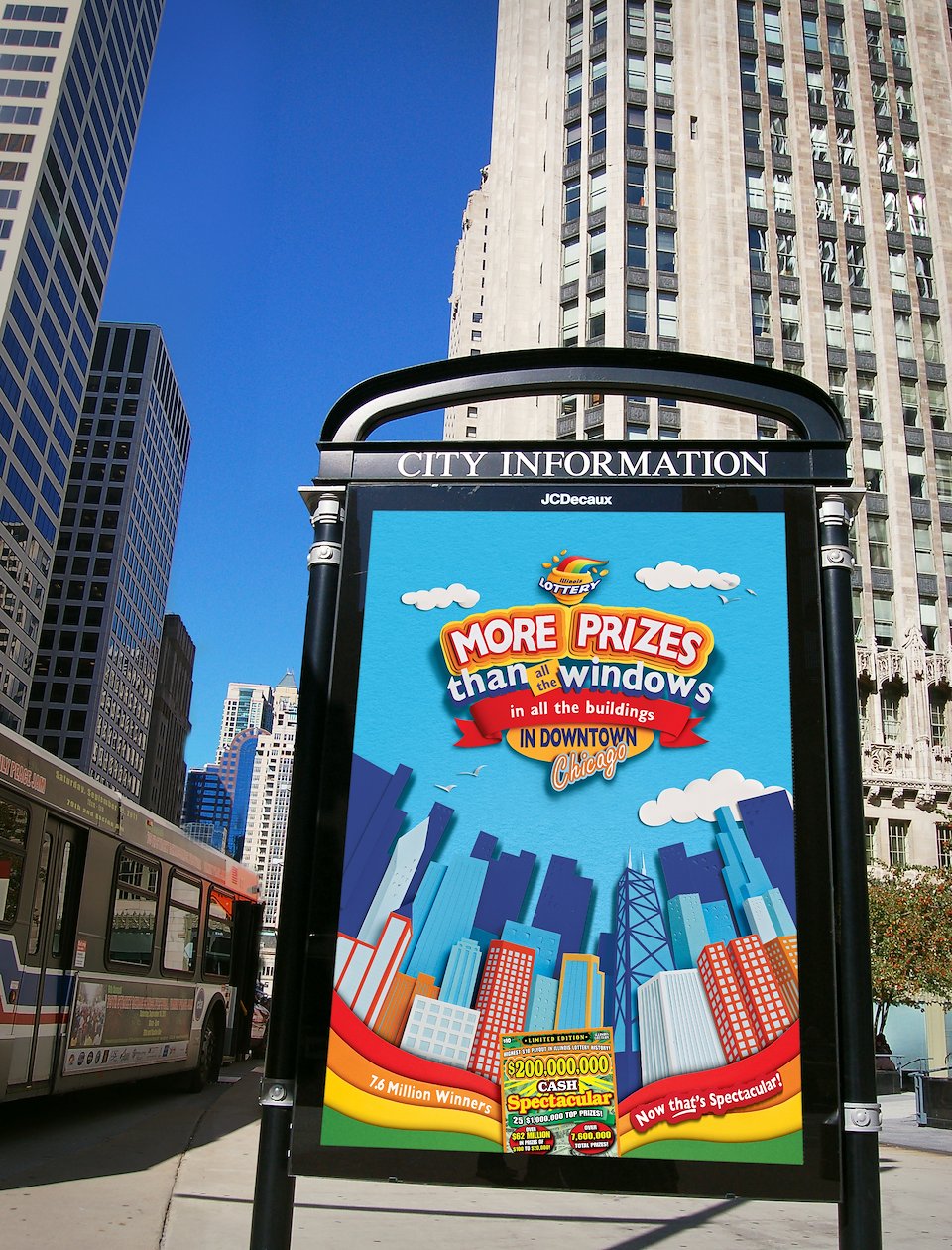 OOH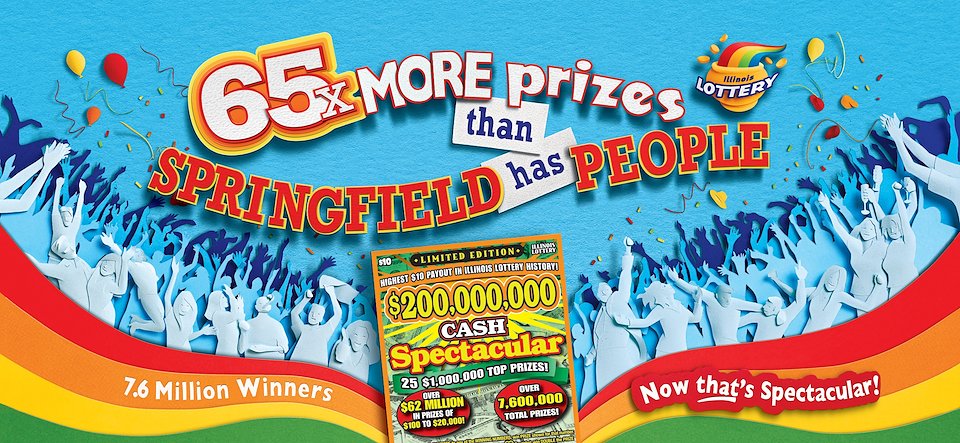 Print